A little late but here goes why I hate Christmas. It is a holiday based on nothing but pagan rituals. It is fake it all senses of its fashion. It is wasteful, indulgent, and almost pointless. Pro would be I get off work and can drink with family. Cons i am affronted with Christmas starting in October, I cant wear red and green without that association, the songs are repetitive and bad, it's not even christ birthday(not even close), it's a the I Play Bass For Jesus Shirt of capitalism (I'm not agaisnt capitalism just against being forced to conform to social norms that have no religious or otherwise philosophical reason), I'm forced to buy gifts when honestly I dont think people deserve them of they are expecting them, we lie our children and deify a false idol (makes no sense why Christians would do this but who am I to point out how idiotic and hypocritical they are), and among many other reasons I hate Christmas on a personal view as I grew up in the United states without it so I when I went to school I saw through it when the teachers paraded a old fat white man who was always watching and would break into my house on Christmas. I celebrate it because my wife likes it but to me its worst than pointless it harms society.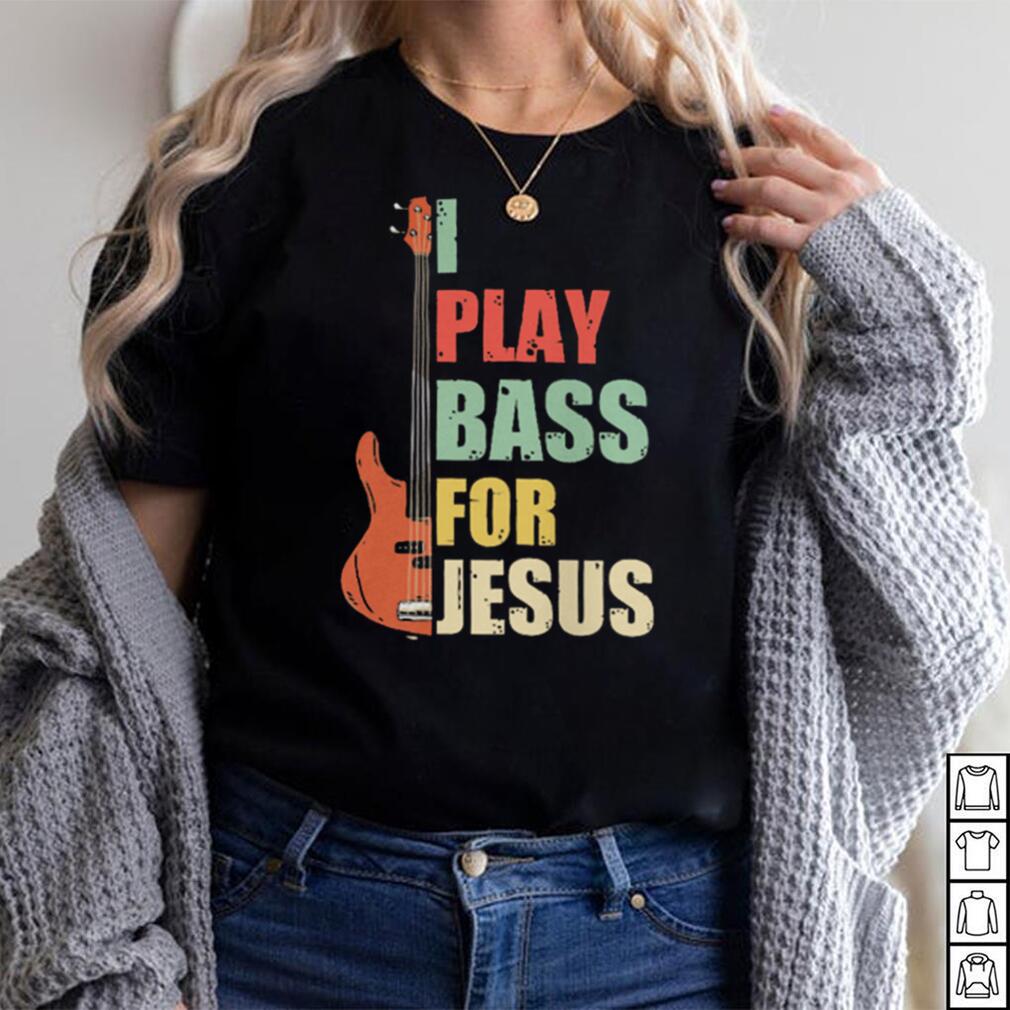 (I Play Bass For Jesus Shirt, Hoodie, Sweater, Vneck, Unisex and T-shirt)
Diaphragm, when it rips, which is rare, usually rips down the middle. Sew one side of diaphragm back to the other. But here— there was no diaphragm left on the underside of the rib cage to sew it to. We would have to sew it to the rib cage itself. Painstakingly, we created twenty-something 2 mm stab incisions along the lower border of the right rib cage, through which we poked a suture, grabbed a bit of the diaphragm muscle, pulled it up and tied beneath the skin. He stabilized and we closed the belly.This morning, the day after Christmas, with his wife and kids all clustered on his bed, we took the breathing tube out. His daughter hugged him and he told her to be gentle. He lifted his gown and showed her the curved row of tiny pinholes across his right flank, closed with skin glue, looking for all the world as if a I Play Bass For Jesus Shirt had paused to nibble him then moved on.
I Play Bass For Jesus Shirt, Hoodie, Sweater, Vneck, Unisex and T-shirt
In my family there are always tensions. At Christmas they are multiplied as inevitably expectations are not met. Also, apart from the religious aspect it's just one day where in Southern England it's quite often sunny and almost never snowy.After Christmas we are fatter and I Play Bass For Jesus Shirt with the murky weather making you feel you rather not exercise. Worst of all are the arguments of who goes to whom and the atmosphere of false jolly ness as people who normally hate each other being forced to eat a roast dinner at the same table. It's ridiculous but impossible to ignore as shops and tv are full of it.
Best I Play Bass For Jesus Shirt
What to do for work in Charlotte? I applied for a position with my "real" resume at a I Play Bass For Jesus Shirt that was to be constructed in Charlotte on a campus—-but that was a year away. They wanted me to train/work in Oregon—-a 10 hour flight away—defeating the purpose of going to Charlotte for an ill parent. So I opted to go lower end, retail and picked out Belk's Department store for the Christmas season. I'd worked at A&S and Lord & Taylor in college up North so I figured I could barrel through for a couple of months to offset my expenses.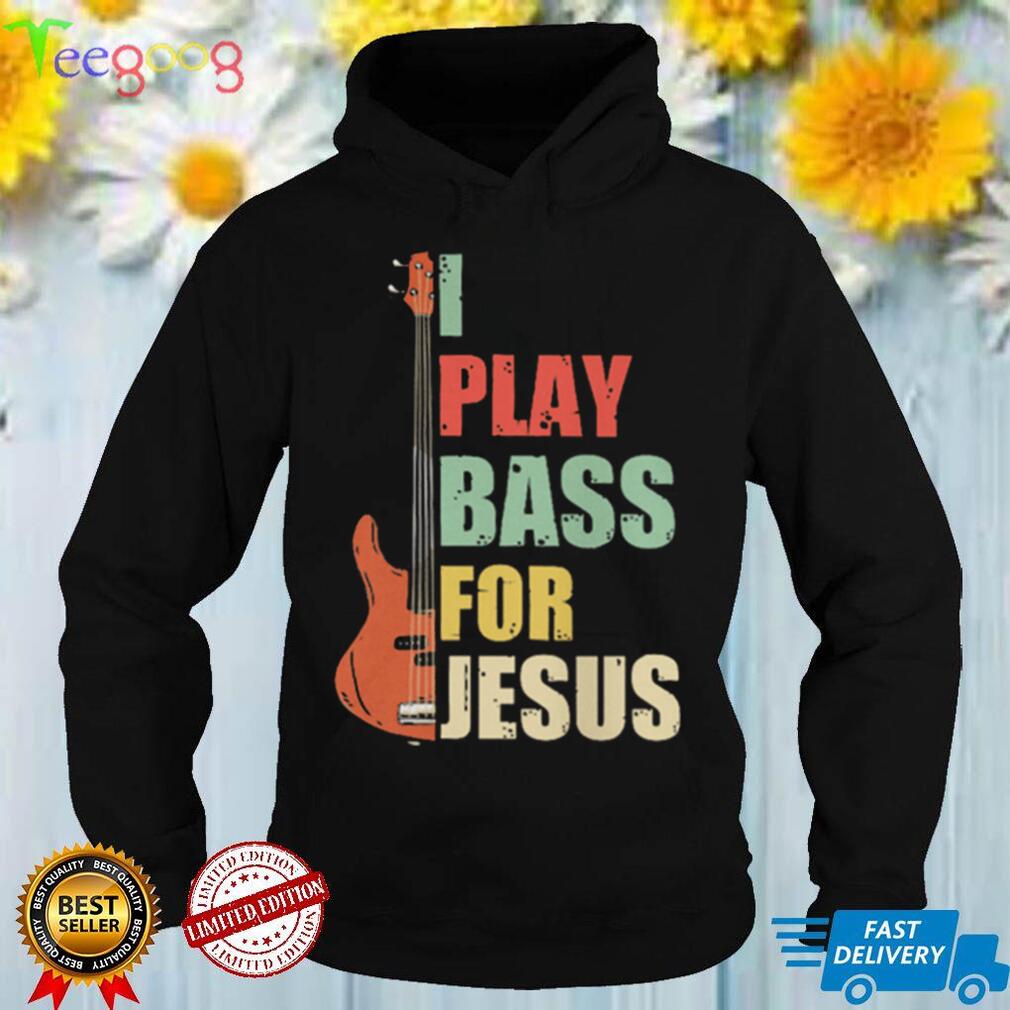 (I Play Bass For Jesus Shirt, Hoodie, Sweater, Vneck, Unisex and T-shirt)
"Why do some people hate Christmas?"I will speak only for myself. "Hate" might be too strong, but I definitely have a I Play Bass For Jesus Shirt   dislike for Christmas. I also dislike basically all holidays. (And for full disclosure, I also don't celebrate my birthday – though I do for family members.) Here is a list of reasons, though not by any means all of them:- I really dislike the idea that, just because the calendar says to, we should treat other people differently than we would every other day of the year. I try to be polite to everyone in general, to keep in touch with people I like (though I am generally quite bad at this, alas), and to tell people that are important to me that I value them.