So Unthir can't immediately attack—doing so risks the ire of another Lich; instead, she and Spinel talk for a Light Up For The Lord Shirt. Notably, Spinel doesn't really treat Unthir any differently than if she was talking to an alive Elven Wizard. She's just herself: Friendly, openhearted, vulnerable. And something about that strikes a chord in Unthir. I forgot exactly what happened, but Spinny hugged her, and Unthir just started crying—obviously not actual crying because she's a Lich and her tear ducts decayed centuries back, but the emotions are still the same. So Spinel just kept hugging her until Unthir felt good enough to let go.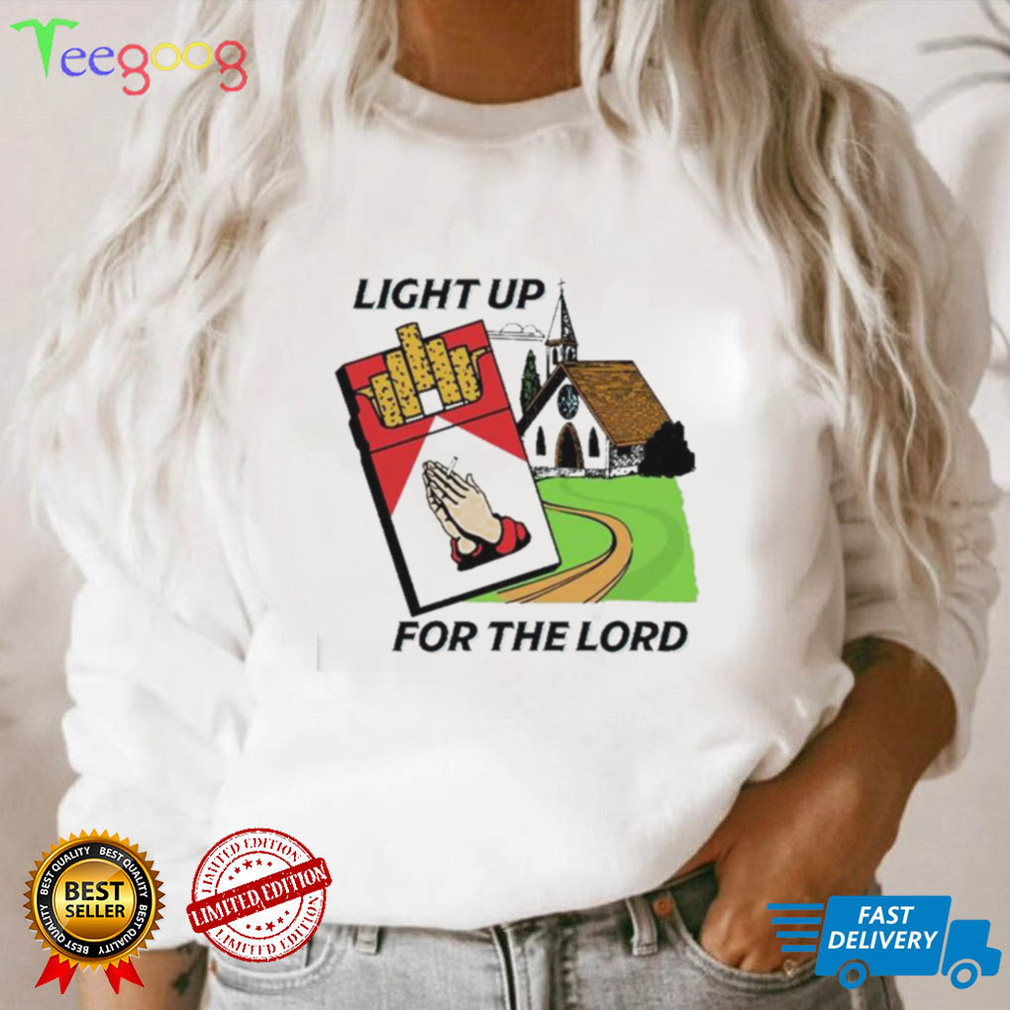 (Light Up For The Lord Shirt)
Personal playstyle preference: Lots of cantrips, lots of rituals. When playing a spellcaster in a Light Up For The Lord Shirt with a lot of magic (like D&D) I like there to be a lot of things I can just do. No resources, just do almost without thinking about it. Cantrips cover these – and the Pact of the Tome gives me one of the best cantrip loadouts in the game making me feel more like a magician (and Celestial Pact gives me Light and Sacred Flame for free). I also like rituals thematically. And for all I praised a short spell list with simple spells earlier I have little problem with looking up spells that my character has to look up in their spellbook while casting and that take more than a minute to cast. I just utterly despise doing so in combat for a six second action that breaks everyone's flow. So I like rituals – and the Warlock with Pact of the Tome and the Book of Ancient Secrets ritual is the best ritualist in the game, period. Also the Celestial Warlock/Pact of the Tome lets me put off Eldritch/Agonizing Blast until level 11 (or 12 in practice) – see below.
Light Up For The Lord Shirt, Hoodie, Sweater, Vneck, Unisex and T-shirt
Best Light Up For The Lord Shirt
A further tip, talk to them before the game begins, and see what they want out of the story, and try to give it to them. My buddy is getting ready to start a Light Up For The Lord Shirt game, and I've already given him my character backstory of a good cop slowly becoming a villain, and that I'd like him to have a slow redemption arc. My GM is excited by that idea, so along with whatever the main plot is, I'm going to be looking for moments for my ex-cop to make profound moral choices. Because that's what I want in addition to starships and blasters. You also have to be willing to follow where your players lead. I once had my players completely derail my campaign, totally by accident, but we were having so much fun with where the game was going I ended up setting aside my original campaign plot and restructuring it to focus on where they were taking things, and we had a blast.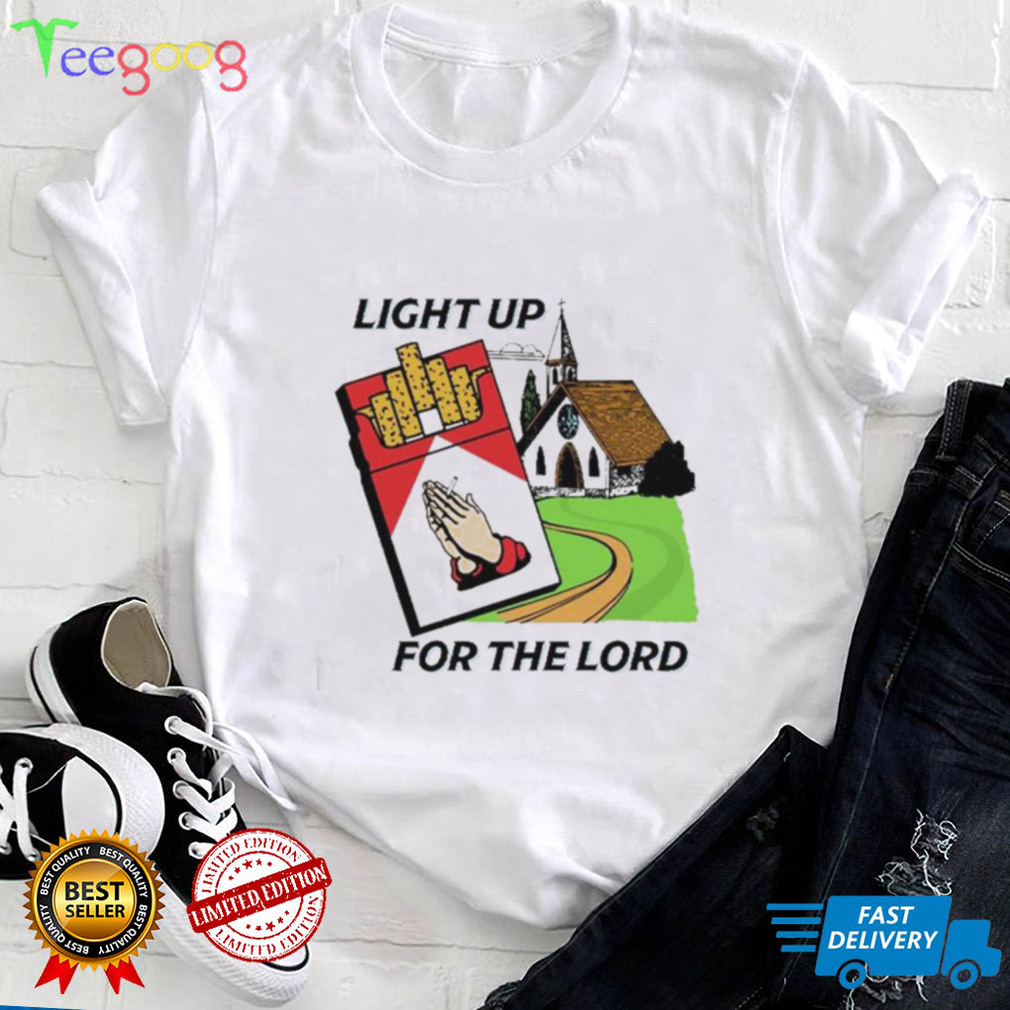 (Light Up For The Lord Shirt)
I own several Ringo albums and singles. I really do love his voice. His lack of a Light Up For The Lord Shirt doesn't bother me because he sounds great just where is range is. But that does limit the material he can do. I always thought he would have had more success if he did more recordings like Beaucoups of Blues. His voice is best suited for country music. Plus he loves country music! (Probably not current country music, though!) The thing is, without the Beatles, I wouldn't have had much of an introduction to him. I grew up in the '70s when Beatles music was a bit retro, and not on my radio stations all that often. That was the only exposure I had to the Beatles, until John's assassination in 1980. That sadly is what really led me to get to know the group. Now, with no Beatles, I assume Ringo's solo time in the spotlight would have still been the '60s and '70s. So my only exposure to him would have been as a child in the '70s. I wasn't much of a record buyer then. And by the early '90s, I'd completely shut down to music. So I would have grown up largely not knowing Ringo at all. But my husband did, and by extension so did I, play almost exclusively Johnny Cash, Eagles, Fleetwood Mac, Bowie, and Beatles as our girls were growing up from 2007ish on. No stupid nursery rhymes for my girls!