Imagine you're an average goblin, living your life in your goblin lair, an abandoned tomb long stripped of Lost Cause Shirt former occupants. You make a living scavenging scraps from around the local village, eating worms and squirrels and the occasional rat. You killed an intruder in your lair once, but he came into your house armed and looking for trouble. You took his crossbow and ill-fitting helm, which you keep in your lair because you never know when it will happen again. But what you really want to do is stay out of sight and live your life. Then one night, a bunch of people show up and wander right into your home! There's a dwarf, a human, a halfling, and a filthy, stinking elf! You grab your crossbow and your ill-fitting helm, and prepare to defend yourself again. Your first arrow buries itself in the dwarf's shield. You dodge the human's arrow, and the dwarf's hammer blow. You lose sight of the halfling, while the disgusting elf blasts you in the chest with a bolt of what looks like white fire, which seemed to emanate from the cursed holy symbol around its ugly, misshapen neck. It burns and stings, and reeks of rotten elf magic.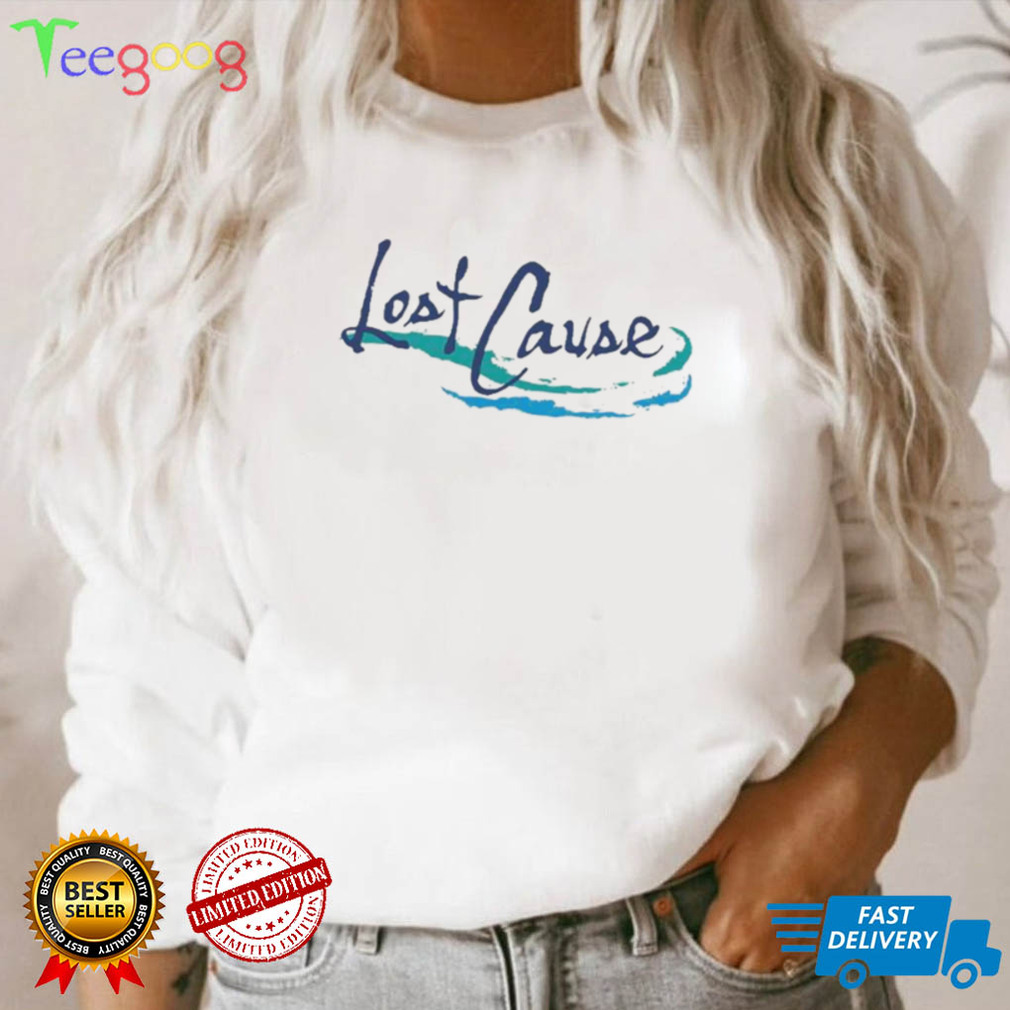 (Lost Cause Shirt)
You can call this the "Grand Theft Auto instinct," as it reflects a lot of Lost Cause Shirt ' behavior when they first get their hands on GTA and realize they can hit pedestrians with cars practically all day. And, like going around randomly crashing cars in GTA, murderhoboing gets boring after a really short time. That goes especially for the DM. It gets dull watching players do the same things all the time and watching every adventure result in the players taking a baseball bat to everything you prepared. You eventually go, "okay, we get it," and want either players who invest more in their characterization, or you want to see objectives and interactions that are more sophisticated or structured.
Lost Cause Shirt, Hoodie, Sweater, Vneck, Unisex and T-shirt
Best Lost Cause Shirt
A further tip, talk to them before the game begins, and see what they want out of the story, and try to give it to them. My buddy is getting ready to start a Lost Cause Shirt game, and I've already given him my character backstory of a good cop slowly becoming a villain, and that I'd like him to have a slow redemption arc. My GM is excited by that idea, so along with whatever the main plot is, I'm going to be looking for moments for my ex-cop to make profound moral choices. Because that's what I want in addition to starships and blasters. You also have to be willing to follow where your players lead. I once had my players completely derail my campaign, totally by accident, but we were having so much fun with where the game was going I ended up setting aside my original campaign plot and restructuring it to focus on where they were taking things, and we had a blast.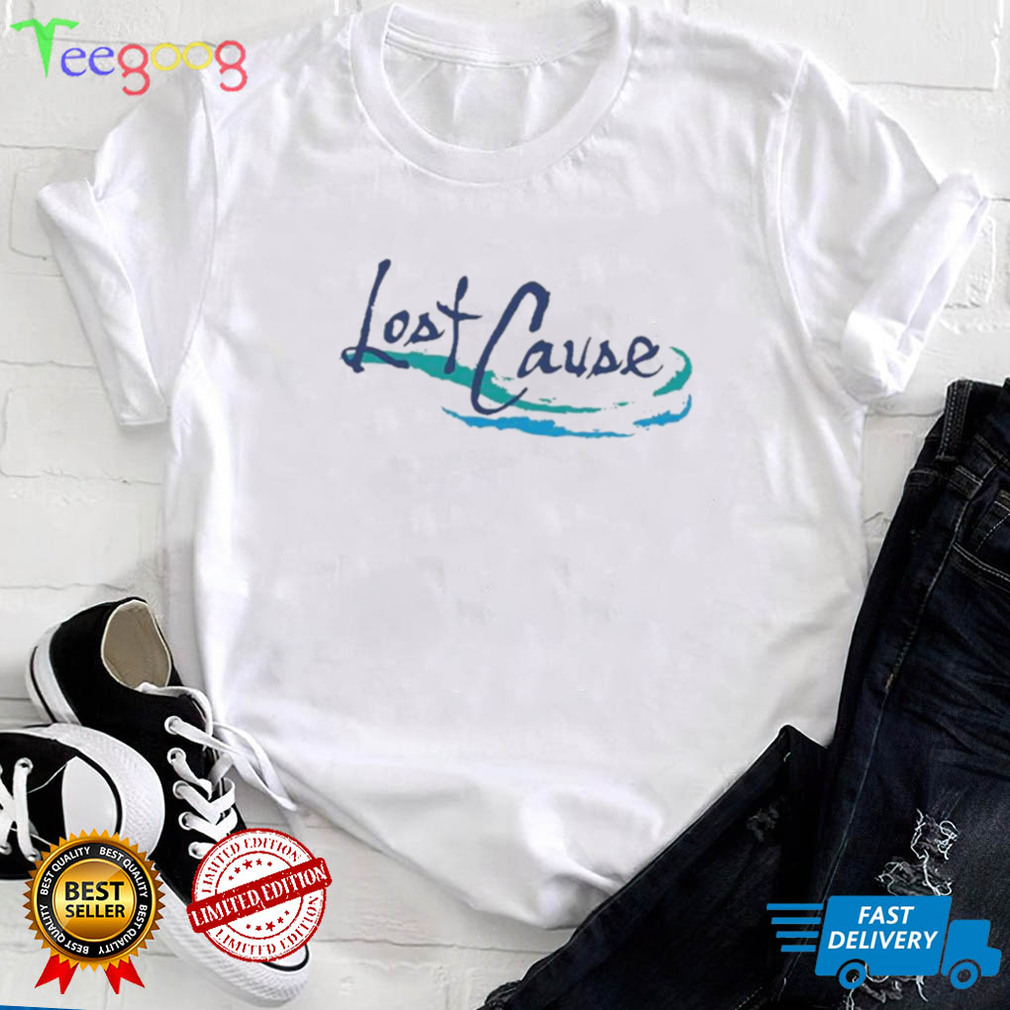 (Lost Cause Shirt)
Delores, at ten weeks old, was quickly getting integrated into the Lost Cause Shirt of the flock. Because these six little chicks started out in an aquarium with a heat lamp in my study, then moved to a large hamster cage, then finally outside in a cage kept inside the barn, the grown chickens had all slowly acclimated to seeing Delores and his sisters. However, the first few times I put the babies in the open with the hens, I cautiously supervised the meeting. There was blustering and a little pushing by the big chickens – similar to what you might see on a junior high playground the first week of school – but nothing too severe. Once when the largest hen, Joan Crawford, pulled at Delores's tail, he ran to me and flew into my arms – but when I scolded Joan and she stalked off to pout, Delores was brave enough to go back and try again. The pecking order shook out fairly easily within a couple days, with Delores towards the middle.