Introducing the Men's Megaman Armor X shirt, a must-have for all gaming enthusiasts and fans of the iconic Megaman series. This shirt is not just your ordinary piece of clothing; it's a powerful statement that showcases your love for the legendary blue hero and his epic battles against evil.
Crafted with meticulous attention to detail, this shirt features a stunning design inspired by Megaman's Armor X. The vibrant colors and intricate patterns bring the character to life, making it a true collector's item for any Megaman fan. Whether you're attending a gaming convention, hanging out with friends, or simply lounging at home, this shirt will undoubtedly turn heads and spark conversations.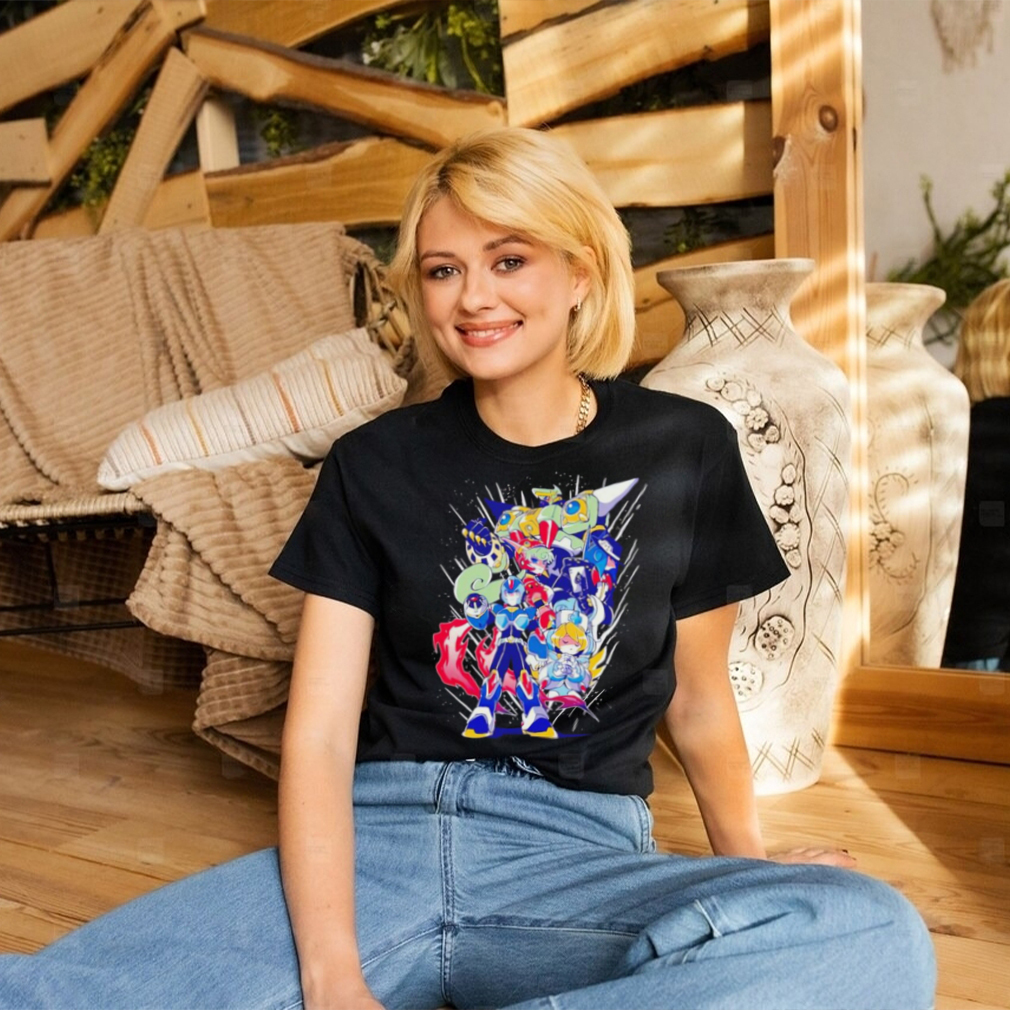 ()
But it's not just about the aesthetics – this shirt is designed with comfort and durability in mind. Made from high-quality, breathable fabric, it ensures a soft and comfortable fit that will keep you feeling fresh all day long. The premium materials used in its construction guarantee long-lasting wear, allowing you to enjoy this shirt for years to come.
The Men's Megaman Armor X shirt is more than just a fashion statement; it's a symbol of your passion and dedication to the gaming world. It serves as a reminder of the countless hours spent battling enemies, overcoming challenges, and saving the day alongside Megaman. By wearing this shirt, you become part of a community that shares the same love for this iconic character and his adventures.
Not only does this shirt offer style and comfort, but it also provides incredible value to the customer. It allows you to express your unique personality and showcase your love for gaming, all while enjoying the benefits of a high-quality garment. Whether you're a long-time fan or a newcomer to the Megaman universe, this shirt is a fantastic addition to your wardrobe.
In summary, the Men's Megaman Armor X shirt is a visually stunning, comfortable, and durable piece of clothing that pays homage to the beloved Megaman series. It offers a unique opportunity to express your passion for gaming and become part of a community that shares the same love for this iconic character. Don't miss out on the chance to own this extraordinary shirt and let your inner hero shine.