National payroll week I do payroll shirt
The National payroll week I do payroll shirt is that in recent years, the term "Murder Hobo" has come to mean something else. It's come to mean something nasty, evil and distasteful. It means someone who is murdering everyone in the campaign for no reason other than being "evil"or something. And the thing is, when is the last time you as a DM ever saw a party of adventurers do that? Probably never. "Murderhoboes" defined in this manner do not exist. They are a boogeyman or a mythical creature told to frighten young DMs so they go to sleep on time after brushing their teeth and eating their vegetables. You might have seen some rowdy players who got even with some bad dudes you put in the campaign, or who killed some people because they had nice magic items (and why not? That's what adventurers do!), but I'm extremely doubtful you ever came across a bunch of players who were so degenerate that they killed everything in sight.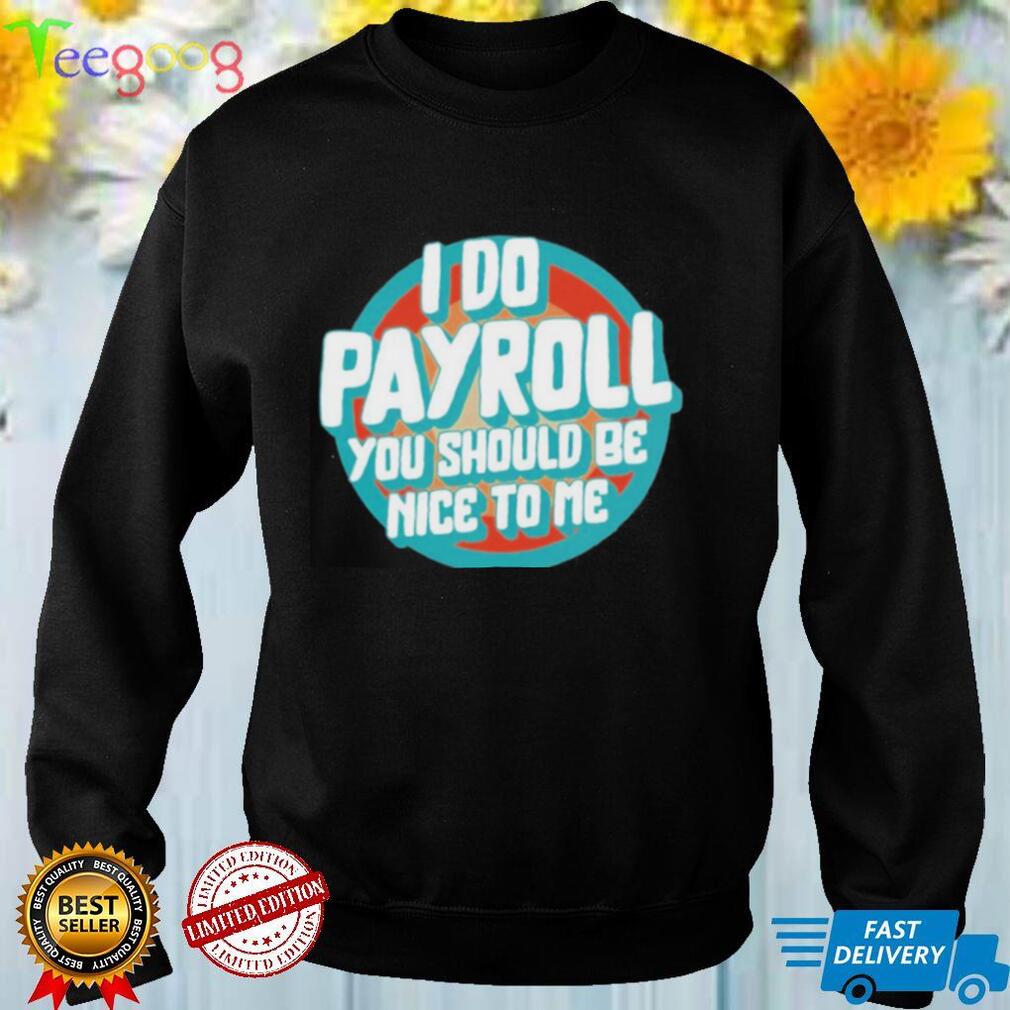 (National payroll week I do payroll shirt)
Prep is important but you don't need to put that much time and effort into it. Improvisation is the National payroll week I do payroll shirt skill of a good DM. The better you can run with whatever is happening, the better you'll be as a DM. If you just wanted an on-the-rails campaign following a script closely, it's better to play a video game instead. CRPGs are good at that (better than we can for sure). When people sitdown for tabletop RPG the improvisation and dynamic reactions is what they're coming for. It's what sets this hobby apart from video games, so make the best out of the medium by learning this skill and making your campaigns truly dynamic.
National payroll week I do payroll shirt, Hoodie, Sweater, Vneck, Unisex and T-shirt
Best National payroll week I do payroll shirt
In the mid-nineteenth century the National payroll week I do payroll shirt reputation of Belgian racing pigeons had begun to excite interest in the creation of a dual-purpose bird among English pigeon fanciers —- one that was fit for its original performance but of a consistent appearance for exhibition. The first deliberately-produced exhibition racing pigeon was named the Show Antwerp. (The reference to the Belgian city is rather confusing as the breed was an English creation, but the name "Antwerp" was used by fanciers synonymously with racing pigeons.) The large rounded head was accentuated through outcrosses with another breed called an "owl," and three forms were produced depending on bill length: short, medium and large, though the medium form was later abandoned to avoid gradation. A second version, the much larger Show homer, sprang from the large-billed variety, eventually having its facial features exaggerated still further by crossing in the charismatic Scandaroon (pictured in the previous chapter and a personal favourite of Darwin's) with a curved head and distinct hooked bill.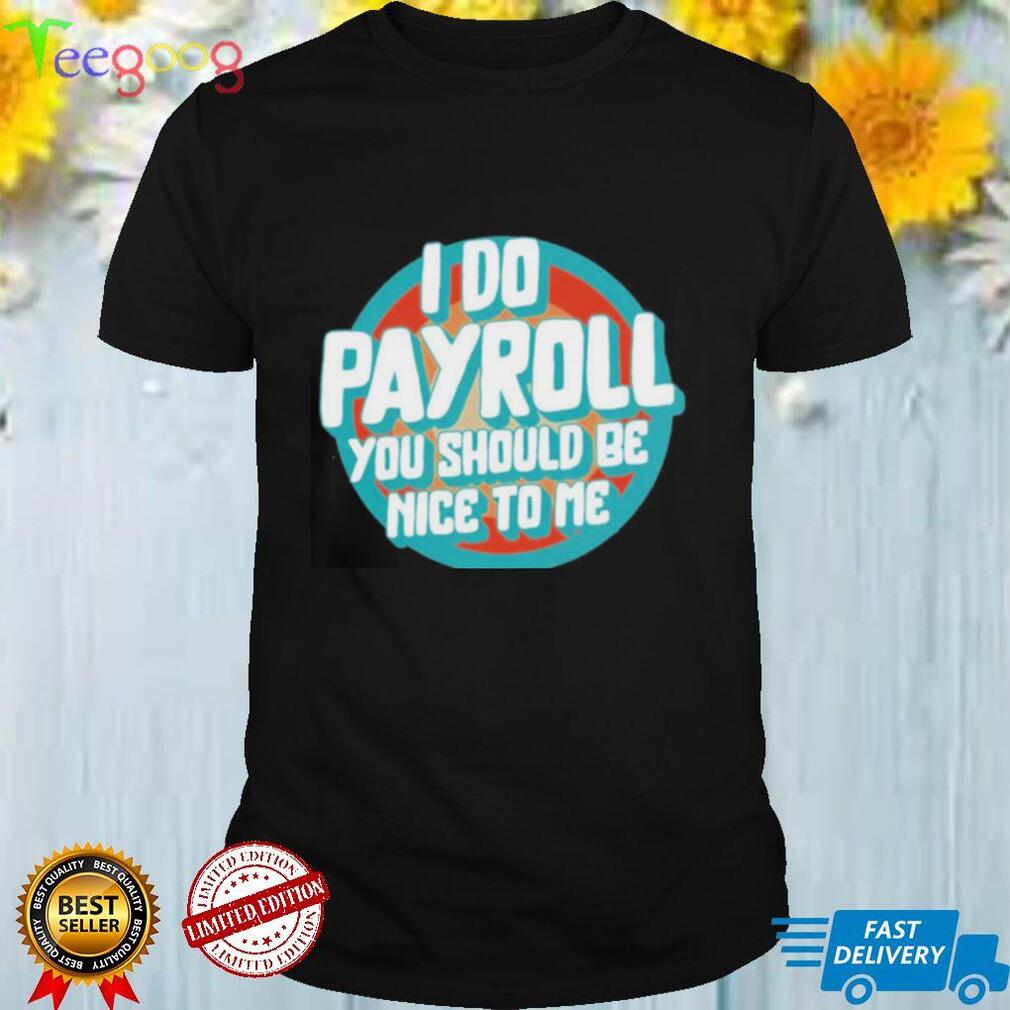 (National payroll week I do payroll shirt)
The conspiracy theories that people make fun of are the National payroll week I do payroll shirt. Like faking the moon landings. Do you have any ideas what that would involves? You would need to film it on a sound stage, which is easy. But you also need to fake the rocket launch. You need to build the rocket, send it into space, bring the capsule back down. All without actually going to the moon. And all while the Soviet Union is watching eagle eyes, waiting for any mistake. And that's not to mention the Apollo retro-reflectors, whose presence has been independently confirmed by observatories around the world. Faking just that part would be harder then the entire moon landing. But faking a moon landing at least has a motive. You want to win the space race. But who would want to convince everyone that the world is round instead of a flat? There's no motive. And this is a conspiracy that would be impossible to carry out. Every scientist is lying? The entire GPS system is being faked? The Antarctic expeditions are all faked? Every airplane company is part of the conspiracy? They all have rounded windows to create the illusion of the curvature of the Earth?