According to the Warden and in one case the Judge that banned D&D from Not A Mule Shirt it's because they believe D&D could lead to escape plans and gangs, respectively. But I can tell you of another circumstance of D&D being banned in prisons for a different reason… So I did time and played a lot of D&D in prison. D&D is a very big deal in prison. In the federal system, they have something called the "Creative Minds Program" and it's a program that some prisons have that allow inmates to purchase things like board games, card games (including Magic Cards) and, yes, D&D items to play. My prison didn't have it but we got a good CO down at rec eventually who got it going for us as a pilot program. She even let us order dice with rec funds and people who had them got special thematic cards that gave them permission to have them.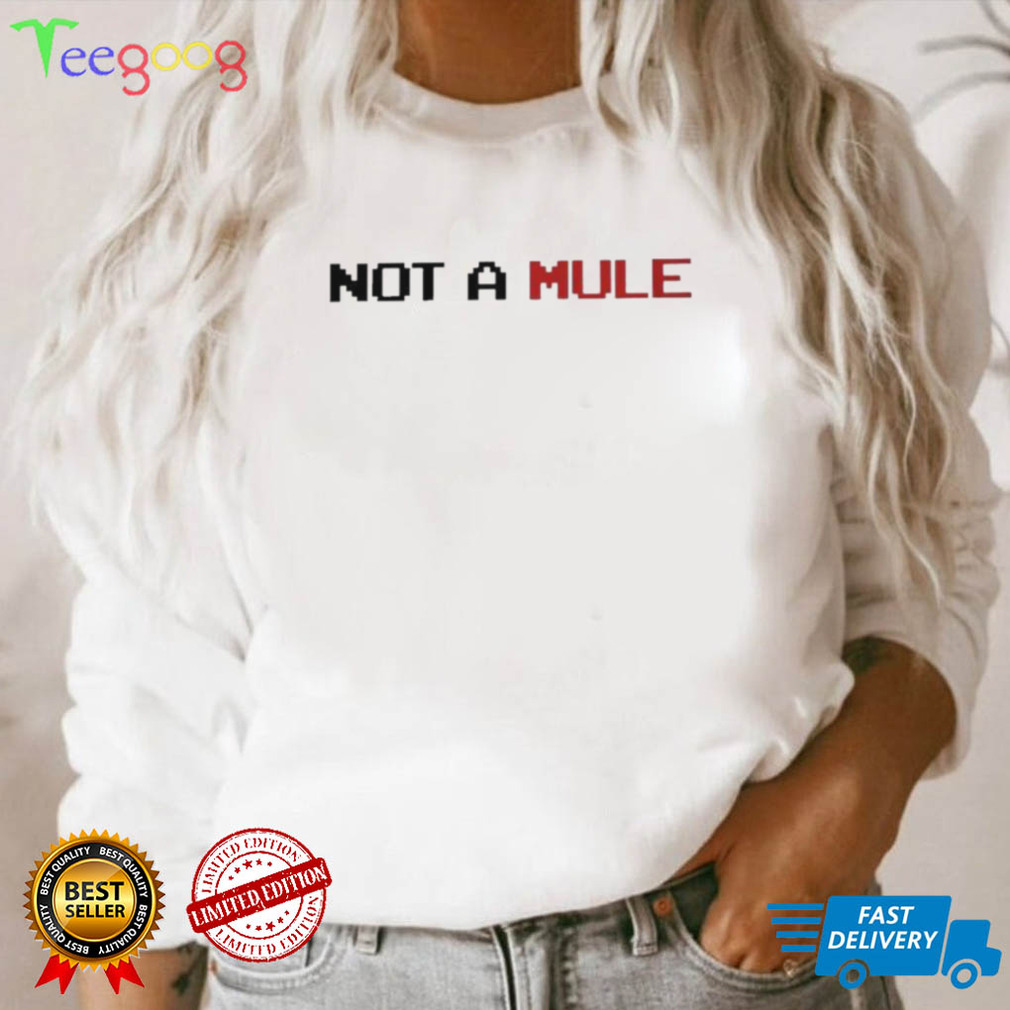 (Not A Mule Shirt)
Every skill in the game has a lot of detail, explicitly enumerating what kinds of Not A Mule Shirt you can use with them Trained versus Untrained, and expanding on what you can do with them based on what level of Proficiency you're at and which Skill Feats you have. Many skills have or can gain combat-relevant application through this system. It bears emphasis that skill-based builds are absolutely a thing in this game; you can create an Intimidation Rogue, for instance, who utilizes a combination of Skill Feats and Class Feats based on Intimidation to demoralize and menace the battlefield. A friend of mine created a Performance-based Monk for my test game, which was in a gladiatorial setting, playing the crowd while also distracting enemies from his allies. There's a lot of things you wish you could do with these skills in other versions of D&D that now not only can you, but they can be downright awesome thanks to the dynamics of the action economy. When you don't sacrifice your entire turn trying these out, it's a lot more appealing to throw in these little roleplay-esque flourishes. The only drawback is that there's so many Feats that it's hard to navigate your way through a sensible build.
Not A Mule Shirt, Hoodie, Sweater, Vneck, Unisex and T-shirt
Best Not A Mule Shirt
A further tip, talk to them before the game begins, and see what they want out of the story, and try to give it to them. My buddy is getting ready to start a Not A Mule Shirt game, and I've already given him my character backstory of a good cop slowly becoming a villain, and that I'd like him to have a slow redemption arc. My GM is excited by that idea, so along with whatever the main plot is, I'm going to be looking for moments for my ex-cop to make profound moral choices. Because that's what I want in addition to starships and blasters. You also have to be willing to follow where your players lead. I once had my players completely derail my campaign, totally by accident, but we were having so much fun with where the game was going I ended up setting aside my original campaign plot and restructuring it to focus on where they were taking things, and we had a blast.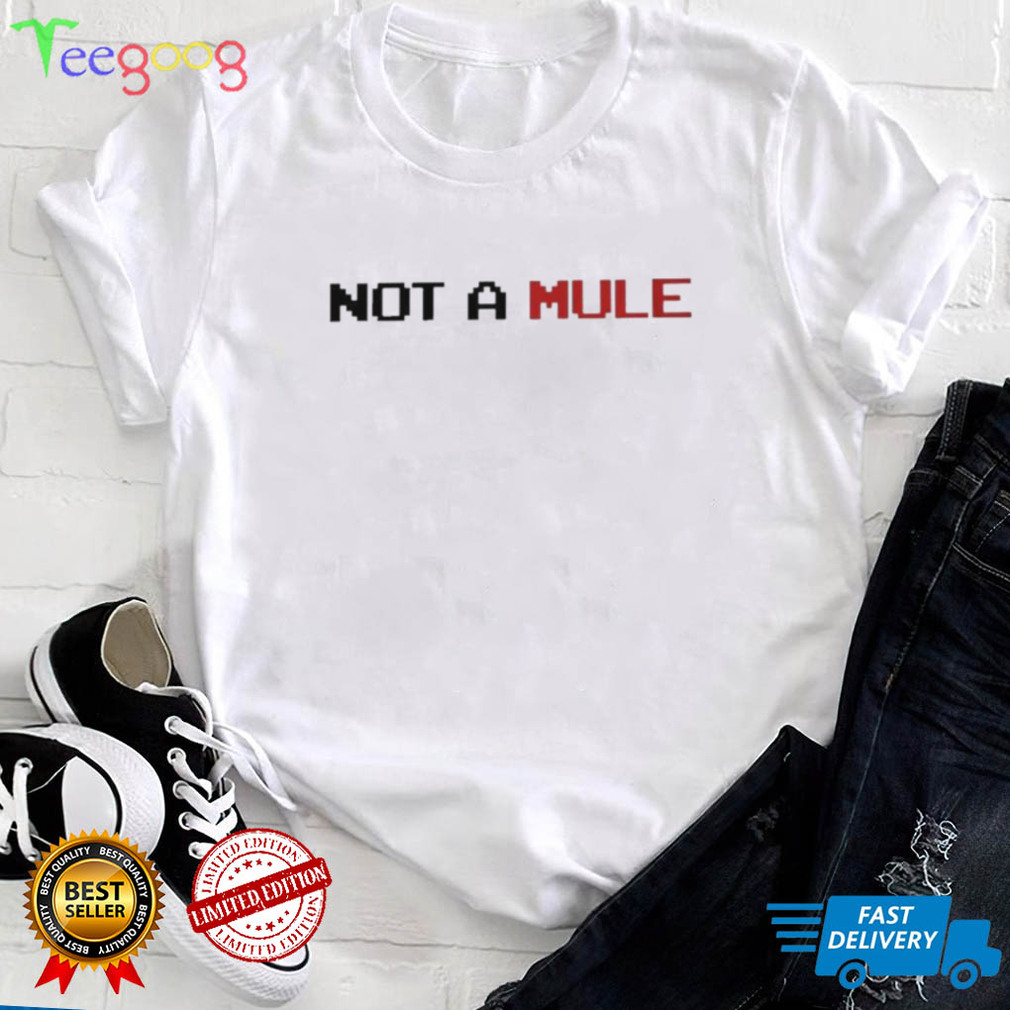 (Not A Mule Shirt)
Sure- it may not be entirely a Christmas movie, hell the movie is set at Easter time, but it sure as hell has Santa Claus in it- or North as he is known in the Not A Mule Shirt. I love this film because it not only has North, it also has Bunnymund (Easter Bunny), Tooth (Tooth Fairy), Sandy (Sandman), and a reluctant Jack Frost join forces to stop new evil threat Pitch Black, aka the Boogeyman. It is such a beautifully made peace of work- the animation is visually stunning, the story is fun, the characters have emotional plots and deep motivations. It has a fantastic voice cast to go with it and paints the Legends in a way no one ever imagined them. They aren't only beings who bring gifts, give chocolate, collect teeth and give dreams, but they also protect us in secret. Now thats heroic.