Don't ruminate. I'm not saying "just snap out of it." A Safety Firsts bit of worry/critical thinking can be very beneficial to many situations that are in need of a solution. However, when we brood over a scenario for too long we can get caught up in a very negative feedback loop. It isn't easy, but try to recognize when you might be carrying on for too long – long commutes, lying in bed worrying, purposefully listening to sad music, or any down-time that gives you an opportunity to get lost in thought. Ever drive home from work and have little recollection of the actual commute? Your mind was probably on other things and driving was a kind of autopilot. Try and develop activities to keep yourself (and your mind) occupied.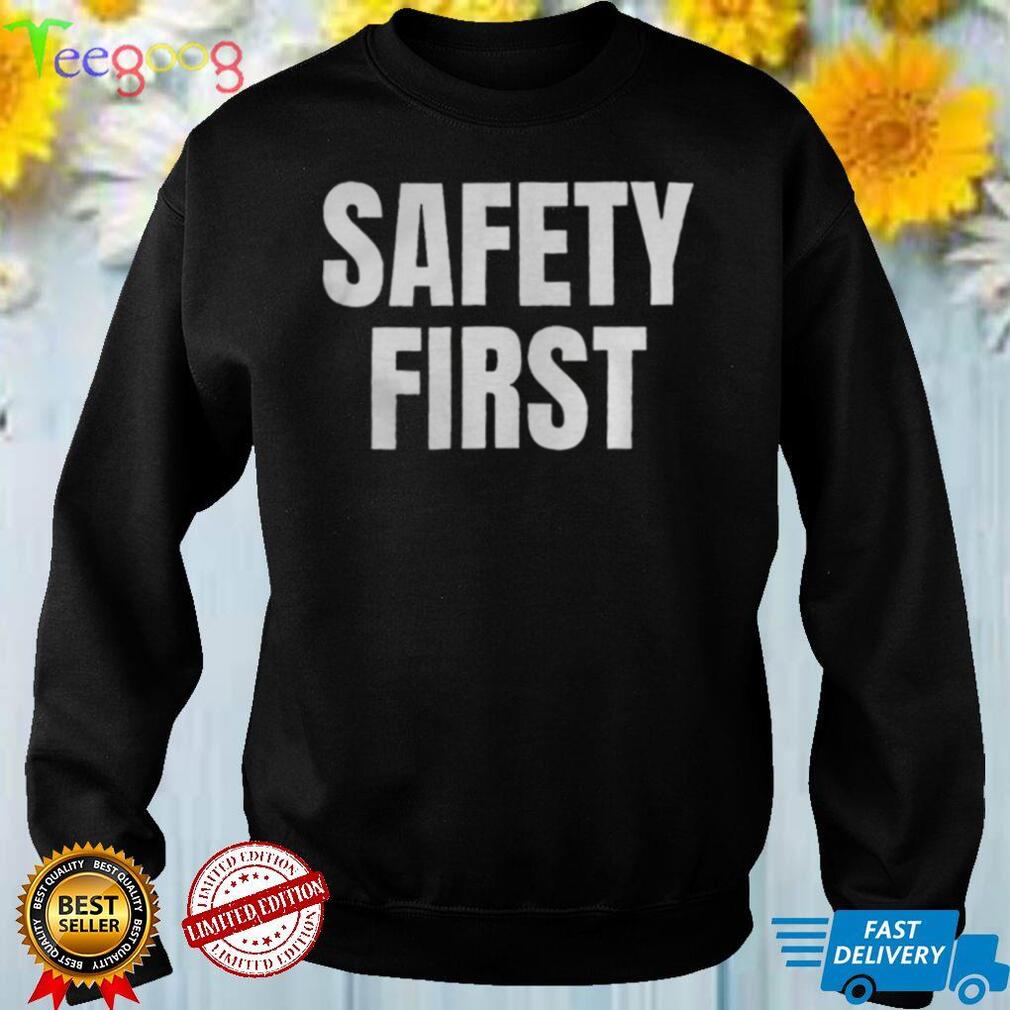 (Safety Firsts)
When it comes to just bad rolls, they can't consistently be bad. So give that person more rolls. Throw in a Safety Firsts that only they can deal with. Put in a trap that they are uniquely qualified to resolve, and let them automatically succeed when they see it again. There is an old DOS game that I love called Amulets & Armor. The random seed is actually static. A portion of the predetermined rolls fail for about 6 to 10 in a row. It usually comes up when casting spells. The only way through it is to do more rolls. Eventually the losing streak ends. So allowing a person with bad luck to break their streak is fun.
Safety Firsts, Hoodie, Sweater, Vneck, Unisex and T-shirt
Best Safety Firsts
That concludes a "story arc" then you spend another 10 hours or so prepping the Safety Firsts arc, doing the same process but upping the stakes this time, re-using NPCs that survived, and building off how the players resolved the previous story arc. I am now introducing a neighboring kingdom that is at war with their barony. They will now be tested in full warfare against an enemy state. That's how the next arc in the campaign is developing. Eventually I'll bring in demons and extra planar nonsense when they hit the higher levels. But I'll worry about that when we get there.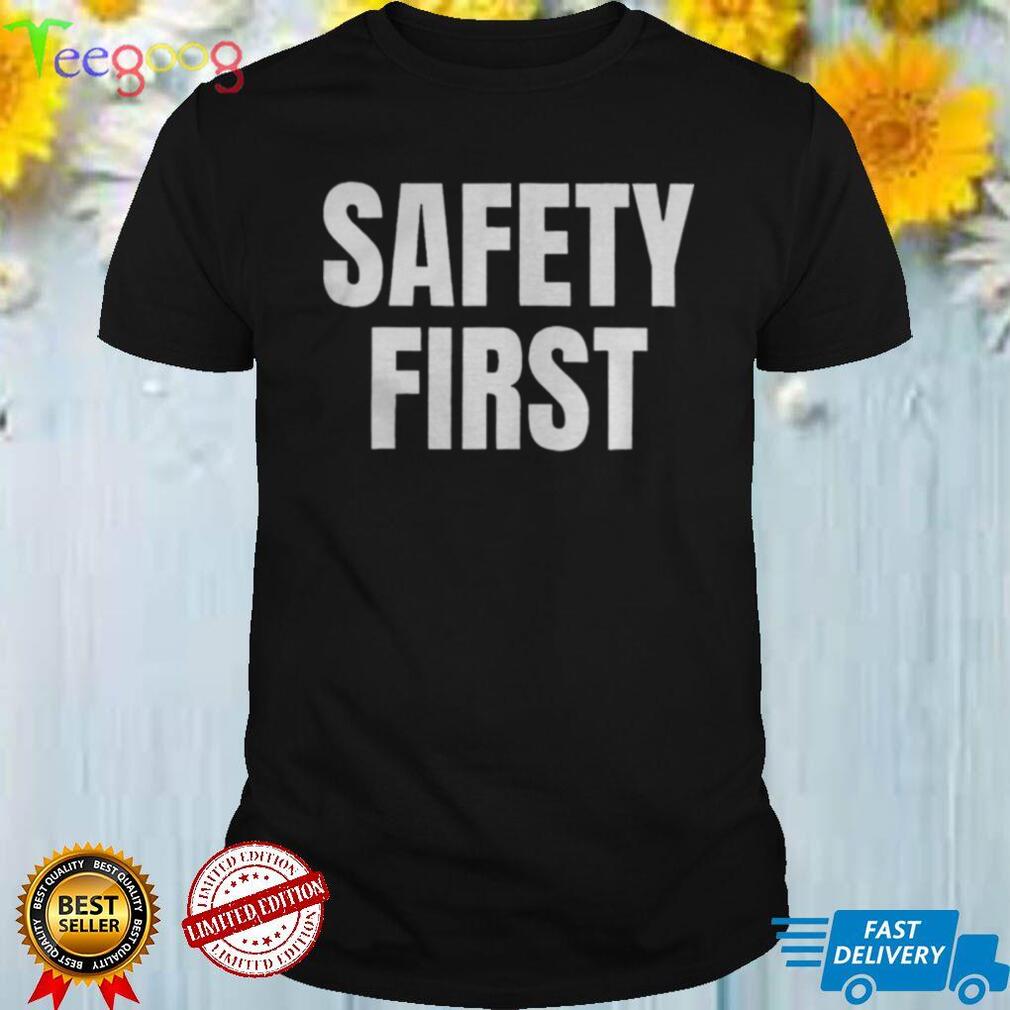 (Safety Firsts)
I am a middle child, the only girl between 2 boys so you'd think I'd be the baby girl etc etc… but this is the Safety Firsts middle child is forgotten, this incident happened in my teenage years, think I was 13/14. My parents were talking about something, I can't really remember what about but I know I felt a little hurt as they had forgotten about me, I did think, surely not! But there they were, talking about one of my brothers, can't remember which one, so I drop the bomb, 'hey, it's my birthday tomorrow' My family looked at me, my parents shocked, my mum telling me they had forgotten, my older brother laughing at me. I remember just sitting there trying not to cry, so hurt. I just said 'oh' I can't remember what happened next that night but the next day I was off school and taken out shopping. My mum did it again this year, she's quite ill and on lots of medication but it doesn't stop her texting me about everyone else's birthday.
Safety Firsts