The Walking Dead tv series 12th Anniversary 2010
However, you can take your action (not any bonus action), and hold it, using the ready action. This means you define a The Walking Dead tv series 12th Anniversary 2010 you are waiting for (like a creature coming through a door, or if a creature under guard tries to move), and then your use your action that you defined (striking, shooting, casting a spell, or even dashing away). If the condition occurs, then you use your reaction to perform that action (meaning you do not have your reaction for something else, like a reaction spell or an opportunity attack (although you can select to do this and abandon the ready action if something occurs before the condition). If the condition occurs, you can also ignore that instance of it and wait for another instance of it.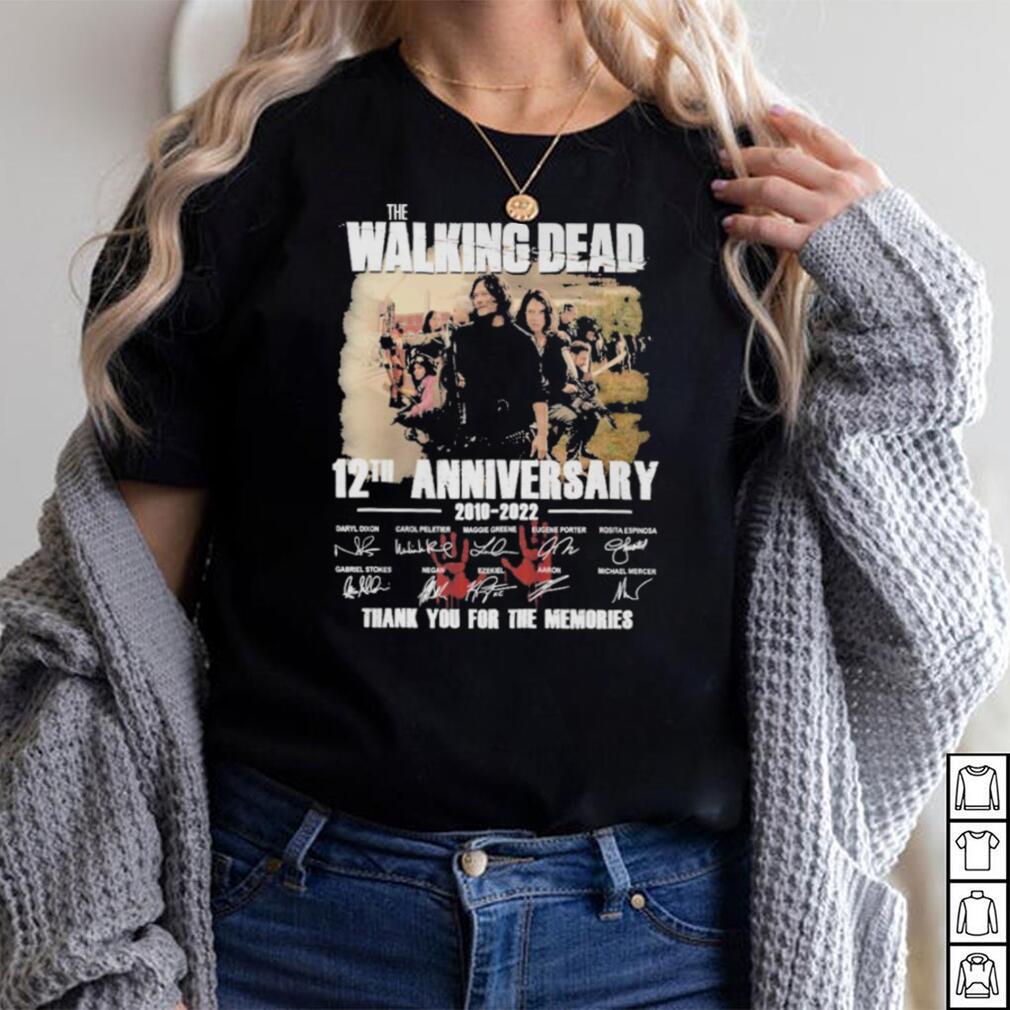 (The Walking Dead tv series 12th Anniversary 2010)
It's hard to make any "real" conclusions since the version I'm going off of is the 2018 playtest and not the The Walking Dead tv series 12th Anniversary 2010 , which is yet to come out. Right now it's definitely looking a bit rough, such that I hard-switched back to 5th edition when I realized it wasn't going to work past a certain point. Some things about Pathfinder 2nd are great — the tactics and dynamics of physical combat have never felt better in any version of this that I've ever played. Some things are… less great. I don't think they quite nailed a consistently rewarding level progression, I think the level scaling hampers and stifles the game a lot more than it helps, and spellcasters are just awful in the rules as written so far. Overall, though, the direction that Pathfinder 2 is going in captures the same kind of tactical depth that the original game was known for, but with a much cleaner presentation and much more potential fun during actual play, as opposed to the false depth that the original tended to emphasize during character sheet management. If the final release cleans up the rough edges nicely, it could become my game of preference.
The Walking Dead tv series 12th Anniversary 2010, Hoodie, Sweater, Vneck, Unisex and T-shirt
Best The Walking Dead tv series 12th Anniversary 2010
In the 1700s Dutch immigrants brought their Sinterklaas tradition to New York in America where the The Walking Dead tv series 12th Anniversary 2010 acquired an Anglicized version, Santa Claus, who became part of the Christmas celebrations of Americans. One source claim the New Yorkers helped promote the Dutch colony's tradition, and officially acknowledged St. Nicholas or Santa Claus as the patron saint of the city in 1804. Five years later, the popular author, Washington Irving, published the satirical material where he made several references to a jolly St. Nicholas character, portrayed not as a saint, but as a wealthy elf-like Dutch New York resident smoking a clay pipe. Irving's St. Nicholas character received a big boost in 1823 from a poem The Walking Dead tv series 12th Anniversary 2010d, "A Visit from St. Nicholas" (a.k.a. "The Night Before Christmas"). It is said the poem described "a jolly, heavy man who comes down the chimney to leave presents for deserving children and drives a sleigh pulled by flying reindeer."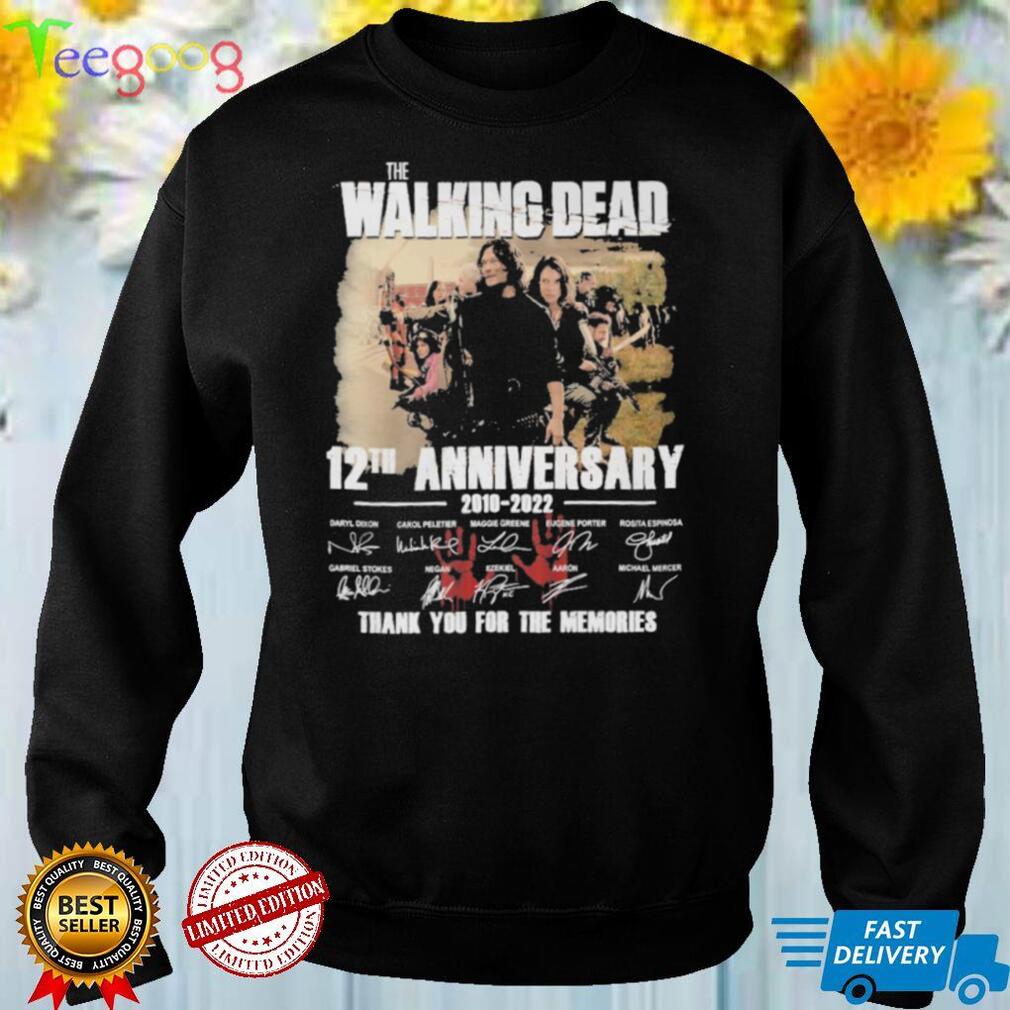 (The Walking Dead tv series 12th Anniversary 2010)
I own several Ringo albums and singles. I really do love his voice. His lack of a The Walking Dead tv series 12th Anniversary 2010 doesn't bother me because he sounds great just where is range is. But that does limit the material he can do. I always thought he would have had more success if he did more recordings like Beaucoups of Blues. His voice is best suited for country music. Plus he loves country music! (Probably not current country music, though!) The thing is, without the Beatles, I wouldn't have had much of an introduction to him. I grew up in the '70s when Beatles music was a bit retro, and not on my radio stations all that often. That was the only exposure I had to the Beatles, until John's assassination in 1980. That sadly is what really led me to get to know the group. Now, with no Beatles, I assume Ringo's solo time in the spotlight would have still been the '60s and '70s. So my only exposure to him would have been as a child in the '70s. I wasn't much of a record buyer then. And by the early '90s, I'd completely shut down to music. So I would have grown up largely not knowing Ringo at all. But my husband did, and by extension so did I, play almost exclusively Johnny Cash, Eagles, Fleetwood Mac, Bowie, and Beatles as our girls were growing up from 2007ish on. No stupid nursery rhymes for my girls!